Our Early Bird Club runs Monday - Friday from 7.45am to 8.45am. The cost is currently £3.00 per child, per session and is facilitated by staff members. Payment sshould be made via ParentPay in advance or the week your child attends the club. The children enjoy a range of activities from indoor and outdoor games, dancing, art & craft. Registration is required and it is essential you book in advance for each child. A maximum of 24 resource packs are purchased for each craft session. Only pre-booked children will be able to access the planned activities due to the availability of resources. Children are encouraged to bring a healthy drink and snack.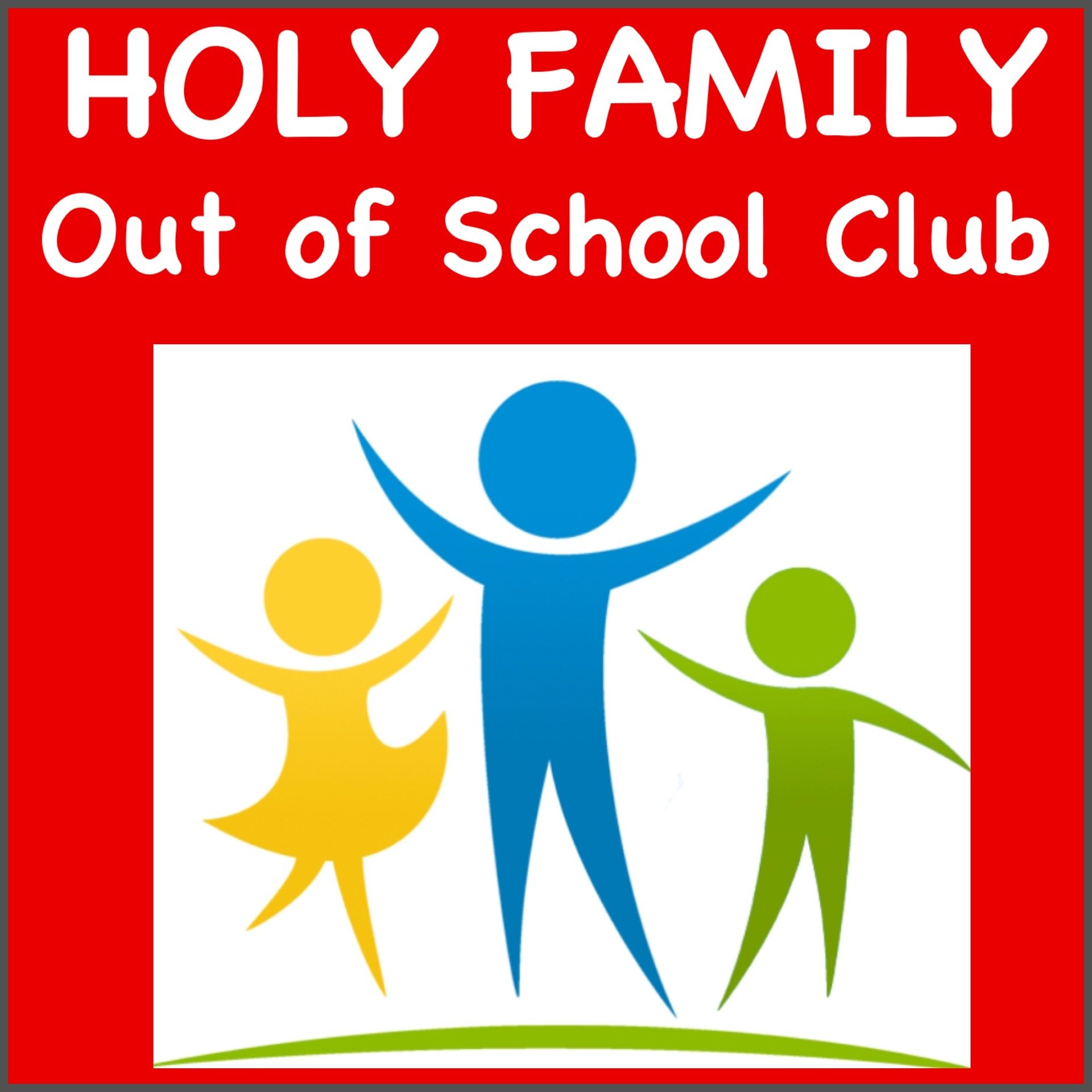 Holy Family Out of School Club operates 5 days a week from 3.30pm to 5.45pm. Children are provided with a healthy snack and drink and are able to choose from a variety of activities. The cost is £7.50 per session, per child and should be paid via ParentPay in advance or the week your child attends. Registration is required and booking in advance is essential.
If you need to contact the Out of School Club between 3:30pm and 5:45pm please ring 07518 136165
If you need to ring the Club before 3:30pm please use the school number - 0161 790 2123
Both clubs use the Out of School Club room and have access to the ICT suite and outdoor area.
All children must be registered to attend. Registration forms are available from both clubs from the School Office. They are also available to download on this page.
Access to the Out of School Club room is via the gate on the upper junior playground and past the trim trail.
It is essential that all children are signed into EBC and signed out of OoSC by the adult dropping off or collecting them.
Payments for both clubs can be made via ParentPay in advance.
Both clubs are run directly by school and therefore come under the school's Ofsted registration.
Ofsted Registration - 106504
Premier Sport Extra-Curricular Clubs at Holy Family
Premier Clubs run Monday to Friday during term time. Booking and payment is made online using the Premier online payment system. Cost: £13.80 for 4 sessions. Sessions are facilitated by Mr Hardcastle and run from 3:30 - 4:30pm.
Autumn Term 1 2020 After School Club
Monday - Year 2
Tuesday - Year 3
Wednesday - Year 4
Thursday - Year 5
Friday - Year 6
Netball training is offered throughout the year to KS2 pupils.
Please check with school for further information.
Kendal Road, Boothstown, Manchester M28 1AG
01617902123
enquiries@admin.boothstownholyfamily.wigan.sch.uk