Holy Family Catholic Primary School Mission Statement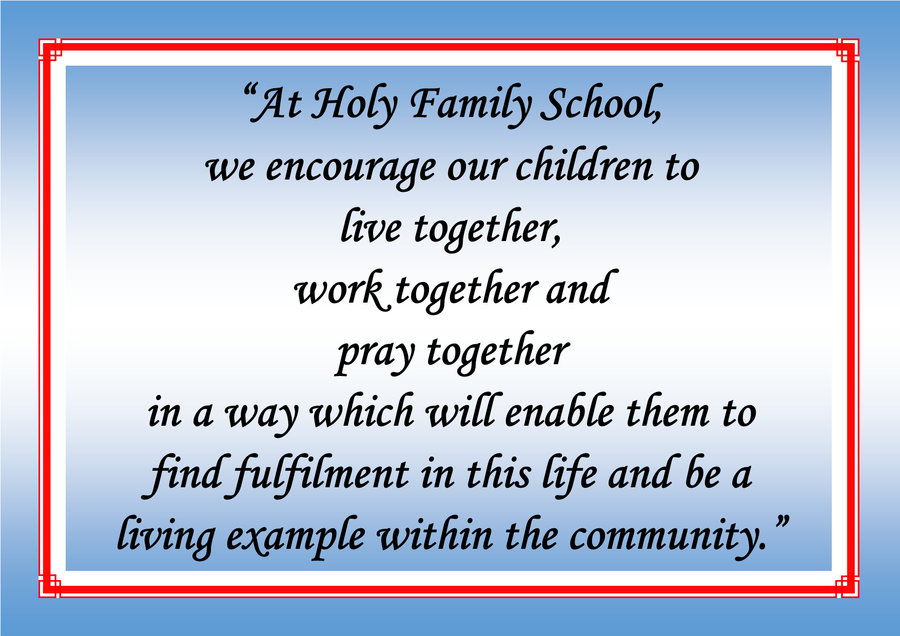 Aims and Objectives of our School Community
To follow Jesus in sharing God's love for all creation.
To experience and reflect upon a sense of belonging to a wider world.
To nurture a sense of love for God and neighbour.
To work together to grow in faith.
To be the face of Christ to all we meet.
To enjoy praying and praising God. To provide opportunities and experiences for all to reach their potential.
To recognise the uniqueness of all and their talents and the contribution they make.
To provide an enjoyable, broad and inclusive curriculum.
To foster the skills of resilience, creativity, problem solving and independence.
To learn through listening, sharing ideas, trying our very best.
To encourage all children to have faith and seek help when they are finding something difficult.
To understand our roles and responsibilities to ourselves and others in a diverse world.
To ensure that all children know how to keep themselves safe, healthy, self-disciplined and motivated to be good citizens and make a positive contribution.
For all children to have respect for themselves and each other and develop an awareness of their responsibilities towards the communities that they are a part of.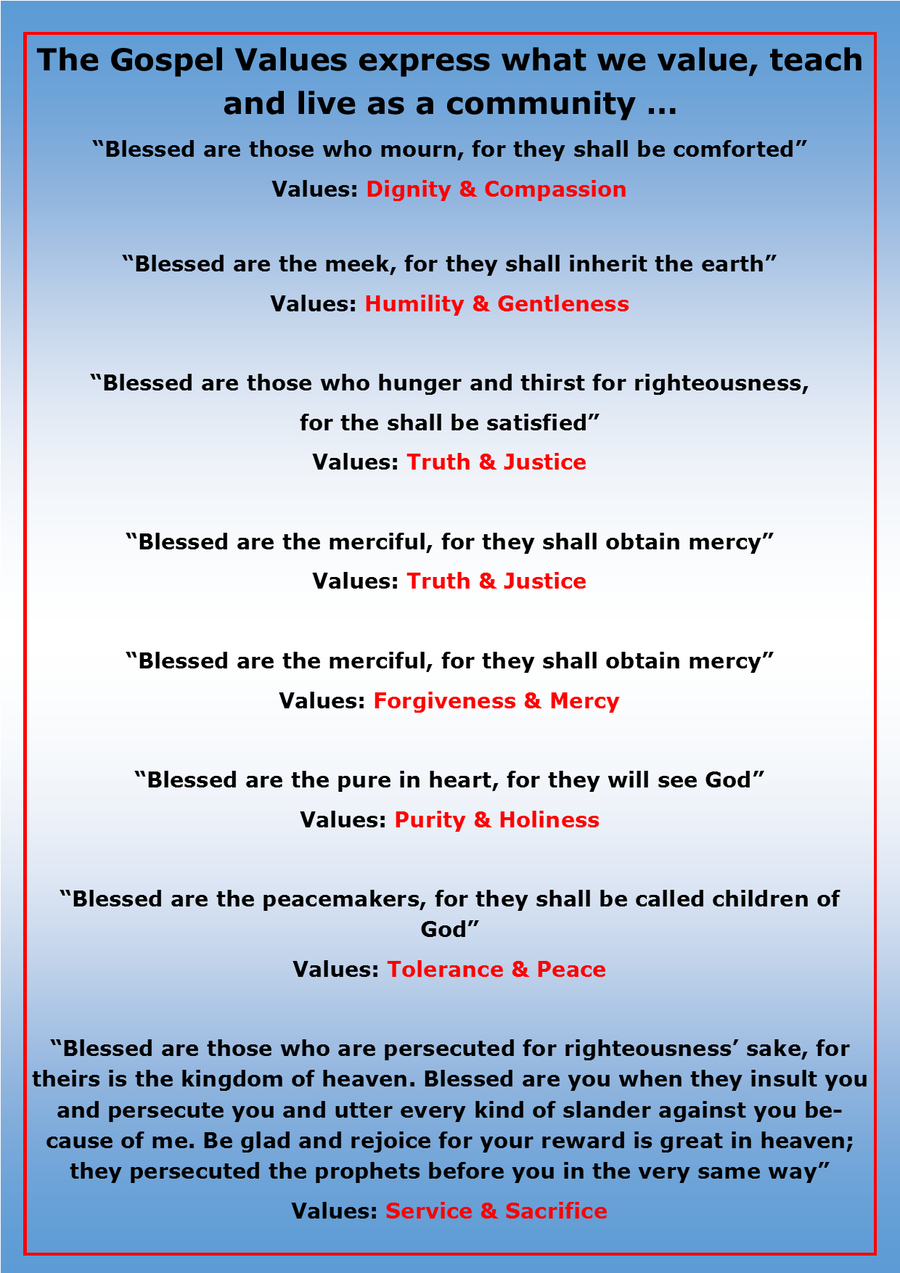 Kendal Road, Boothstown, Manchester M28 1AG
01617902123
enquiries@admin.boothstownholyfamily.wigan.sch.uk